I attended the Craftsman Holiday Blogger Bash while in Chicago last weekend. The Craftsman studio loft was an awesome place for a blogger party!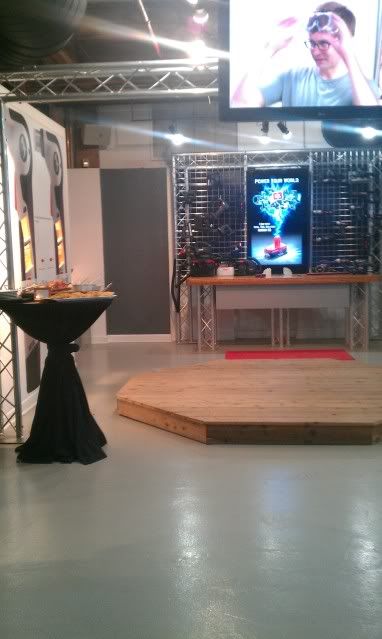 While most of us enjoyed elegant and delicious food and wine, some of the bloggers were more hands- on when it came to the tools. Yes, there were power tools being used.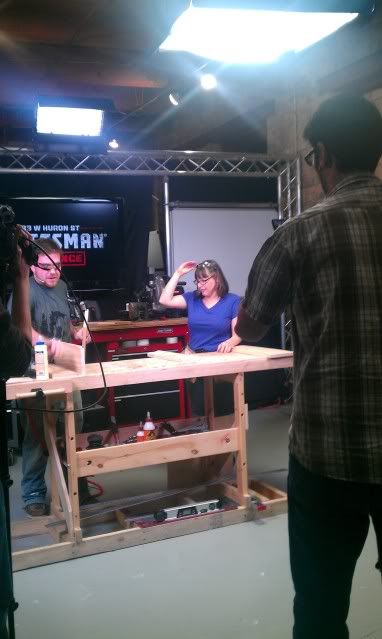 And for the first time in all of my blogging trips, my husband was the big swag and prize winner. Below is my daughter Allison showing off her raffle score.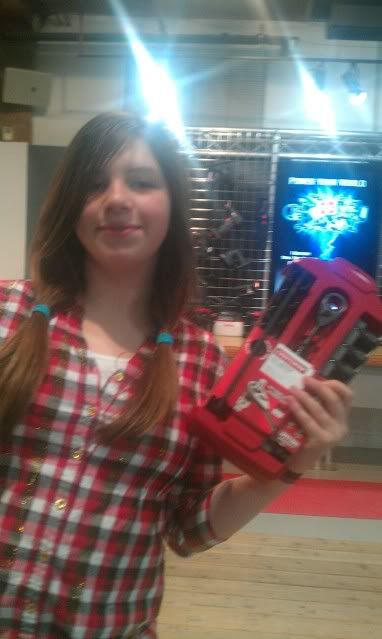 I'm looking forward to visiting Chicago again in hopes of seeing more of the city. Between the toy fair and blogger bash, it was a pretty quick trip. Thankfully, I have some pretty good friends in the area giving me even more reasons to return.
I'd like to thank Kim of Mom Impact & Kris of LittleTechGirl Media for putting on such a fun party, for the swag bags, and for having us. It was a great time!