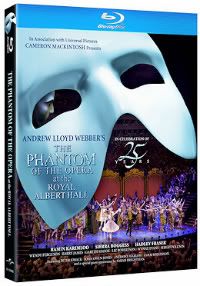 "The Phantom of the Opera" premiered at Her Majesty's Theatre in London on October 9, 1986. It has won more than 60 major theatre awards, including seven Tony® Awards and three Olivier Awards, and became the longest-running show in Broadway history on January 9, 2006 when it celebrated its 7,486th performance. "The Phantom of the Opera" has grossed over $5.6 billion worldwide and been seen in 145 cities in 27 countries. Live productions of "The Phantom of the Opera" are currently playing in London, New York, Budapest, Las Vegas and Kyoto.
If you haven't had the pleasure of seeing The Phantom of the Opera live, this Blu-ray experience is the next best thing! With amazing visuals and out-standing sound, it brings all the talent and drama right to your living-room.
I recently enjoyed this Blu-ray with a house full of girlfriends. Our evening included delicious food, a bottle of red wine and some nice conversation.
Most of us already being fans of the Opera, it's no surprise it was a great night. The story and passion of The Phantom of the Opera never gets old. Seeing my twelve year old daughter fall in-love with the performance was definitely a highlight for me. It takes more than a good story to be passed down through generations, and clearly The Phantom of the Opera has what it takes.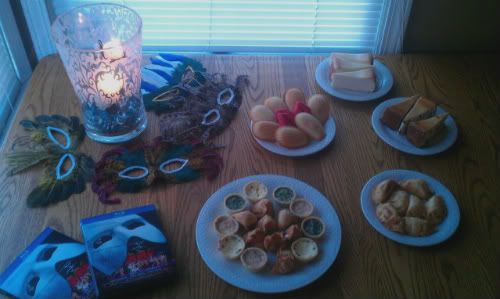 The Phantom of the Opera at the Royal Albert Hall, on Blu-ray – with perfect hi-def picture and perfect hi-def sound- DVD, On Demand and Digital Download on February 7, 2012 from Universal Studios Home Entertainment.
We also enjoyed the Blu-ray bonus features!
"Getting Past the Point of No Return:" A behind-the-scenes "Making Of" feature starring the cast and crew.
"Making Of" Featurette: Take a look behind the scenes at Andrew Lloyd Webber's breathtaking sequel.
Disclosure: Universal Home Entertainment sponsored my party by providing me with a copy of the Blu-ray as well as party supplies and a gift card. The opinions expressed are my own.