Five Dollar Shake receives around 10,000 page views a month.
I'm always on the look out for new products to share with my readers and friends. If you are interested in being featured here on my blog – please contact me at shakingit@gmail.com for more information.
Reviews and Giveaways:
Five Dollar Shake.net is a great place to inexpensively advertise your product to a targeted demographic. You provide a non-returnable sample for my family to review. I recommend sponsoring a giveaway, moms love them and the response is overwhelming. I often require that a visit be made to your product website, increasing your exposure and traffic. You will be notified of the winners info and responsible for shipping the prize accordingly. For an honest review from a real mom, please contact me at shakingit@gmail.com. Sending a sample does not guarantee you a review. Most reviews are published within 30 – 45 days after product is received.
Note: I also share my opinions via social media such as Twitter, Facebook and others, along with a large circle of moms offline. If you are interested in some great word of mouth and online promotion, don't hesitate to contact me at shakingit@gmail.com.
Conference / Event Sponsorship:
I try to attend as many blogging conferences as possible. This is a great way to keep my blogging / PR in the now and to rub elbows with other bloggers and people in the industry.
Your company has the opportunity to sponsor me to any upcoming blogging events. By full or partial sponsorship.
Contact me at shakingit@gmail.com to discuss how this can be beneficial to you and your brand.
Featured:
Hay There Social Media TweetTeam™ #Local4Shopping. See our WDIV NBC Detroit Local4 news segments on the Hay There Social Media You Tube channel.
Hay There Social Media TweetTeam™ #Local4Autos. WDIV NBC Detroit Local 4 news. Tweeting the North American International Auto Show!
How To Host An Unforgettable Party on A Budget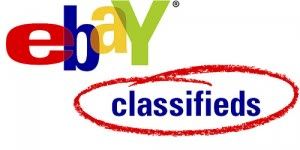 Memberships / Affiliations / Brand Ambassador programs:
Freschetta Fresh Connection Blogger
Five Dollar Shake is a proud Twentieth Century Fox Home Entertainment Ambassador.
Kibbles 'n Bits Bistro #ILoveMyDog
DiGiorno Pizza & Edy's Ice Cream Social #TheIceCreamSocial
Fandango.com and Cars 2 #GoCars2